The Moss medical waste autoclave system has proven to be the most reliable sterilizer design for the disposal of hospital red bag infectious waste. In 1996, STERIS Corporation (formerly AMSCO) assigned Moss to be the AMSCO Eagleguard retort exclusive national distributor. Over the next seven (7) years, we sold and installed a significant number of autoclaves in the highly regulated healthcare market. As the OEM manufacturer/supplier, Moss is now offering the same basic retort type autoclave but with an enhanced user friendly/remote monitoring PLC control system, shredders, cart tippers, cart dumpers, compactor/containers, Toter carts, stainless steel autoclave carts with complete system installations. Our autoclave systems provide proven designs for large or small hospitals, commercial waste hauler installations and international airports.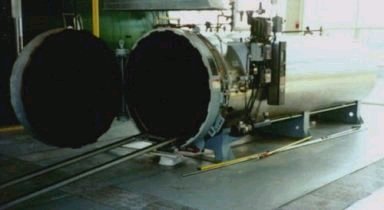 The Moss approach to onsite medical waste disposal for hospitals is the most complete method for ensuring acceptable processing of infectious waste materials. The operator simply loads contaminated red bag carts from the hospital floors onto our cart tipper with spill chute that dumps the red bags into custom designed stainless steel autoclave carts, virtually hands free. Each cart is then pushed into the autoclave for processing. Once processed, the carts are removed from the autoclave and are rolled to the compactor/container or the optional shredder cart dumper. Handling of treated and other wastes is kept to a minimum. Semi-automatic cart dumpers unload the treated waste into the primary shredder, and if sharps are being treated, through the specially designed sharps shredder to provide the waste unrecognizable. Shredded waste is then automatically transferred with a conveyor or auger to the compactor/container, if desired.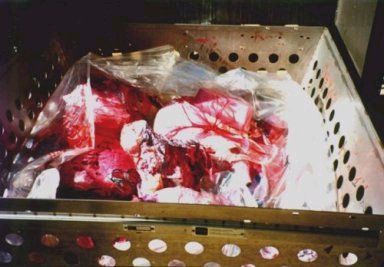 This proven autoclave design features pre and post vacuum cycles in a 100 PSIG rated pressure vessel. The control system monitors all of the major processing parameters including time, temperature and pressure to help insure that all state and federal guidelines regarding the processing of infectious medical waste are met or exceeded. Moss has over 20 years experience in the installation and permitting of medical waste processing systems all over the United States and will be glad to submit a reference list upon your request.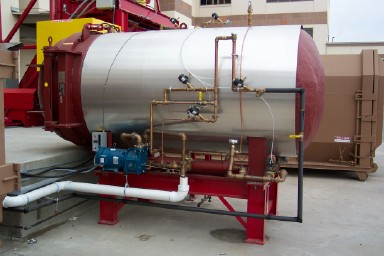 The Moss autoclave is designed to meet each individual customer's application and budget. Consulting services are available to ensure the application is correct, if desired by the Customer. There are many major issues concerning the choice of on-site medical waste treatment systems. They are the safe - handling of the medical waste, equipment capital cost, operational costs as well as efficacy and equipment longevity. At Moss, we consider each issue to be very important.